dam·aged goods 
noun, a small press specializing in books by queer and trans people
 The Impossible Beast: Poems of Queer Eroticism
Damaged Goods Press is seeking poetry by
QUEER & TRANS
poets on
queer eroticism
for our forthcoming print anthology
The Impossible Beast: Poems of Queer Eroticism
, edited by Logan February and Caseyrenée Lopez. We want poetry that is informed by a wide breadth of queer sexualities, this includes ace experience. We are most interested in work that explores and/or queers sexual desire, aesthetics of sexuality, lust, sensuality, erotic pleasure and pain, kink, BDSM, and other related topics.
DEADLINE TO SUBMIT IS DECEMBER 31, 2019.
The anthology will be published in Summer/Fall 2020.
Contributors will receive one (1) complimentary copy of the anthology with the option to purchase additional copies at cost.
Submit up to 10 pages of poetry.
Previously published poems are okay.
Damaged Goods Press accepts chapbook length and full-length manuscripts on a rolling basis, and is currently reading for publication between mid-2019-late 2020.
CHAPBOOKS: submit 20-40 pages of poetry, micro memoir, or lyric essay 
FULL-LENGTHS: submit 60-120 pages of poetry, prose poetry, lyric essay, or hybrid non-fiction
The content does not have to be queer or trans related
Damaged Goods Press will publish 3-5 books a year, so please, submit only your very best, polished work
Damaged Goods Press does not charge reading/submission fees
We make every attempt to respond to submissions within four (4) months, sometimes it's shorter, sometimes it's longer, but we ALWAYS reply
Book runs are open-ended
Payment:
Writers will receive 20 perfect bound copies of their book, with the option to purchase additional copies at cost (meaning we make no money and there are no royalties).
50% of net profits from book sales will be paid to the writer on an annual basis via PayPal.**
For an idea of our tastes, please visit Crab Fat Magazine or our bookstore. 
Simultaneous submissions are fine, but please let us know if your work is accepted elsewhere. Please submit manuscripts through Submittable: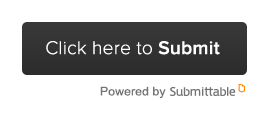 Got questions, comments, or concerns? Email us at editor@damagedgoodspress.com

UPDATED 01/09/2019
SaveSave